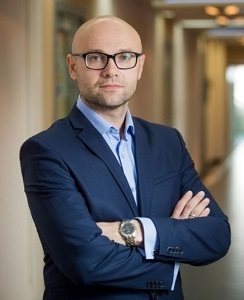 Dear students!
Kazan National Research Technological University is one of the oldest universities in our beautiful city and the largest centers of domestic higher technological education.
KNRTU teachers are the best professors whose books and works are read all over the world.
Within the walls of the Technological University, you will get acquainted with the achievements of leading scientific schools, gaining skills and knowledge that will help you become first-class specialists and find your place in life.
KNRTU education meets the most demanding world standards. The volume of fundamental and applied training received at our University opens up wide opportunities for personal, professional and career growth. We are interested in each of our graduates to have high intelligence, bright personality, and independence. All this helps our students become leaders and achieve success in their professions.
In addition, having only one higher education today is no longer enough – you need to continue learning throughout your life, to receive additional professional knowledge. Our University provides students with this opportunity. On the basis of the Institute of Continuing Professional Education, many of our students are already receiving a second specialty in parallel with the development of their main specialty, taking into account the needs of the labor market.
The Technological University is also one of the few universities in Russia that has a distribution system. The number of applications from enterprises annually exceeds the number of students who have graduated from the University by about 30 percent. KNRTU graduates are in demand today and in the future. This means that our graduates will find an interesting, well-paid job.
As a student of our University, you can not only gain knowledge from the best professors and teachers, conduct research under the guidance of outstanding scientists using the most modern scientific equipment, but you can also lead a busy social, cultural and sports life in your free time.
We hope that our renowned University will become your home.
We wish you successful studies and active participation in creative and social life. Let the study at KNRTU become one of the most important milestones in your biography, so you can remember with gratitude the receiving of higher education - a ticket to independent life.
Good luck!
Rector of Kazan National Research Technological University