The result of an active process of KNRTU integration into the international scientific community regularly attracts new partners. In recent years, the university has regularly opened new modern laboratories in partnership with leading industrial companies.

The University's cooperation with the world-famous Yokogawa Corporation (Japan) in the field of personnel training for the petrochemical industry has been going on for many years. Within a few years, the company opened three laboratories in KNRTU in the field of automation of industrial processes, one of the laboratories is opened at the KNRTU Lyceum for gifted children, another one – in the Nizhnekamsk Chemical Technological Institute (NCTI). The company's employees take an active part in the scientific and educational process and encourage the best students. Thanks to the skills acquired while working with Japanese equipment, KNRTU students get a unique opportunity to go for internships at leading Japanese companies.

| | |
| --- | --- |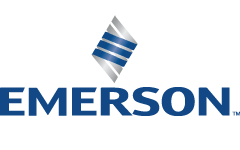 On April 22, 2019, the Emerson Laboratory for Automation of Technological Processes officially opened at the KNRTU Department of Automated Systems for Collecting and Processing the Information. The Laboratory is equipped with both upper (Process Control System) and lower level systems (EC&I, etc.).
Thanks to this laboratory, students now master advanced technologies for the automation of industrial processes, gain practical skills in working with modern equipment, as well as develop skills in managing and optimizing technical processes in conditions close to real ones. It is important that the schemes and algorithms developed by students can be tested in a laboratory setting.